* This text is written by Jonas Eriksson and was first published at JonasWrites.com
Listening to Kanye West and Jay Z's latest albums, Yeezus and Magna Carta Holy Grail is making me think of lyrics in rap music. Arguably, Jay-Z and Kanye West are two of the biggest names in not only the genre, but in music today, so although their output might not be reflective of every rap artist out there (I know there ARE better lyricists), they bear a huge influence.
And when you listen to the lyrics to their latest albums you really understand how much influence top brands have in their lives/music and how much the brands must say thanks for being dropped in popular songs without having to pay for it.
If we begin with Magna Carta Holy Grail and the song Holy Grail, Jay Z starts out rapping about how money can fuck up your life:
Caught up in all these lights and cameras

But look what that shit did to Hammer

Goddammit it I like it

Bright lights is enticing

But look what it did to Tyson

All that money in one night

Thirty mill for one fight

But soon as all the money blows

All the pigeons take flight
Money, luxuries and fame are really what most famous rappers seem to have on their minds. Maybe it's their way of dealing with it. In the next song, Picasso Baby, Jay Z is talking about the same theme, but you notice he has a thing for the arts (everything art-related in bold):
I just want a Picasso

In my casa, no, my castle

I'm a hassa, no, I'm a asshole

I'm never satisfied, can't knock my hustle

I wanna Rothko, no, I wanna brothel

No, I want a wife that fuck me like a prostitute

Let's make love on a million

In a dirty hotel with the fan on the ceiling

All for the love of drug dealing

Marble Floors, gold Ceilings

Oh, what a feeling, fuck it, I want a billion

Jeff Koons balloons, I just wanna blow up

Condos in my condos, I wanna row of

Christie's with my missy, live at the MoMA

Bacons and turkey bacons, smell the aroma
Okay, have to quote the next verse too:
It ain't hard to tell, I'm the new Jean Michel

Surrounded by Warhols, my whole team ball

Twin Bugattis outside the Art Basel

I just wanna live life colossal

Leonardo Da Vinci flows

Riccardo Tisci Givenchy clothes

See me throning at the Met

Vogueing on these niggas, champagne on my breath, yes

House like the Louvre or the Tate Modern

Because I be going ape at the auction

Oh what a feeling, aw, fuck it, I want a trillion

Sleeping every night next to Mona Lisa

The modern day version with better features

Yellow Basquiat in my kitchen corner

 Go ahead lean on that shit Blue, you own it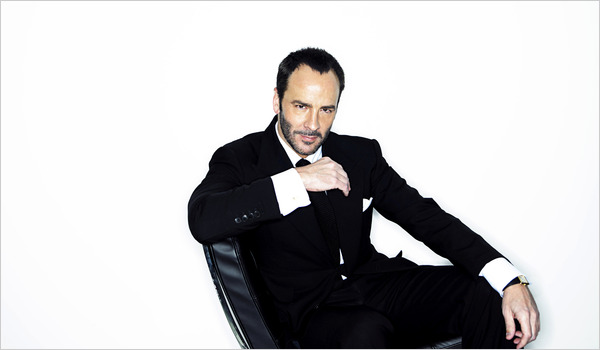 The next song on Magna Carta Holy Grail is called Tom Ford after the famous fashion designer brand. The chorus is Jay Z repeating the name Tom Ford over and over and that will surely create a deep interest in that brand. Jay Z is alluding to that he's all grown-up and dressing better, but I'm sure Tom Ford can't be happier about his brand's inclusion in the song.
Then there is all this talk both from Kanye West and Jay Z about Paris. They seem absolutely obsessed with the French capital and its culture. It's always been kind of hip for Americans to go to Paris, but they take it to another level and for their duo album they even have a song called "Niggas in Paris."
I guess Paris represents luxury, snobbery, fine dining, super brands and outrageously expensive wines.
Here is a line from Tom Ford:
Paris where we been, pard' my Parisian

It's Hov time in no time, it's fuck all y'all season

Piss Bordeaux and Burgundies, flush out a Riesling
I think what they want to shout on the rooftops is that "you have this perception of black people and rap music, but we rich and classy!"
Okay, this post is getting long. To make it shorter, I will just list all the mentions of brands and products in Magna Carta Holy Grail from here onwards (I have probably missed some):
Lamborghini Countach, Mercedes, Basquiat (several times), Hermes, Black Maybach (EXPENSIVE car brand), Yellow Lambo (Lamborghini), Sonos (Wifi music system), White Lexus, Jordan Packs (Nike Air Jordan's), new Bugatti, Diablo (Lamborghini), Maybach partition, D'USSE (fine cognac), Mercedes, Ray Bans, Bally shoes, Gucci sneakers, Adidas, Fila, D'USSE, Hermes towel, Maybach, Suzuki Jeeps, Cherokees, Cherry M3 (BMW), Silver Toyotas, Teflon Q45 Infinite, MCM Seats, Versace plates, Basquiat, Mercedes, Hublot
Ouch. That's a lot of BRANDS! Let's see what Kanye West is talking about on Yeezus (he's very angry on that album by the way, but it's very good).
Benz (Mercedes) (5 times at least), Black Timbs (Timbaland shoes), Porsche, Bentley, Alexander Wang, Ranger Rover, Corolla (Toyota), Blackberry, Louboutin (shoes), Maybach.
So Kanye West's Yeezus is not near the brand-dropping magnitude of Magna Carta Holy Grail. Still, it seems like I need to get myself a Maybach, some Basquiat paintings, shop more at Alexander Wang, drink more D'USSE, buy a Hublot watch, and make more millions.
I like both Magna Carta Holy Grail and Yeezus, but the best songs are when both Jay-Z and Kanye West rap about relationships, fear, hatred, love and feeling lost. Things everyone can relate to.
My favourite songs on the albums are:
MAGNA CARTA HOLY GRAIL: Holy Grail, Oceans, Somewhere in America and Blue (when Jay-Z raps about his relationship with his daughter and his fear that his marriage with Beyonce will break).
YEEZUS: Hold my liquor, Blood on the Leaves where I assume Kanye West is talking about old relationships. There's so much dark and vulnerable emotion in this album. Just look at this verse from Hold My Liquor:
Bitch I'm back out my coma

Waking up on your sofa

When I park my Range Rover

Slightly scratch your Corolla

Okay, I smashed your Corolla

I'm hanging on a hangover

Five years we been over

Ask me why I came over

One more hit and I can own ya

One more fuck and I can own ya

One cold night in October

Pussy had me floating

Feel like Deepak Chopra

Pussy had me dead

Might call 2Pac over

Yeezy's all on your sofa

These them Red Octobers

Still ain't learn me no manners

You love me when I ain't sober

You love me when I'm hungover

Even when I blow doja

Then her auntie came over

Skinny bitch with no shoulders

Tellin' you that I'm bogus

Bitch you don't even know us

"Baby girl, he's a loner

Baby girl, he's a loner

Late night organ donor

After that he disown ya

After that he's just hopeless

Soul mates become soulless

When it's over it's over"

And bitch, I'm back out my coma
I think for someone to be really, really "trill" (true and real) you need to go where it hurts, not cover everything up in brands, brands, brands. Both Jay-Z and Kanye West does it in a few songs, but not to the extent I'd personally like them to.
———————————

Jonas Eriksson a creative director for a large online gaming group and a writer. He's the author of several books: Everyday Psychopaths, Hollywood Ass. and The Wake-Up Call. He lives in Malta with his family.
Check Jonas' website JonasWrites.com for some very interesting texts.