A lot has been written about excessive and blatant product placement in the latest Bond movie Skyfall. But let me say somethingdifferent: product placement in Skyfall wasn't excessive and wasn't blatant. Actually it was more subtle than I've expected. Mind you, we're still talking about James Bond movie, so there is a lot of products and brands integrated in the movie, but Skyfall is no Transformers or some other examples of product placement prostitution.
When the information about Heineken's $45 million deal (roughly a third of Skyfall's production budget) first surfaced, there were numerous articles and blog posts about James Bond selling out. We have to be honest, though. All Bond's movies had product placement, some were more subtle and some were more blatant when it comes to brand integration. Also, David Leigh who runs website The James Bond Dossier said, that Bond has consumed a wide variety of beverages from the start, in both in his literary and cinematic incarnations.
So, what's the fuss?
First, let's check products and brands from Skyfall. [POSSIBLE SPOILERS]
Cars: Landrover, Audi, Beetle, Range Rover, Jaguar and Aston Martin
Landrover Defender and Audi were seen in a car chase scene: Eve drove Landrover, while the bad guys tried to escape in Audi. During the chase a few VW Beetles fell from the train.
Range Rover was used to transport Bond to MI6's new location and M and Bond used Jaguar XJ.
The legendary Aston Martin DB5 also made an important appearance, but I won't reveal why :)
Sony
Skyfall was produced by Metro-Goldwyn-Mayer and Columbia Pictures. Columbia Pictures is owned by Sony Pictures Entertainment, so the appearance of different Sony products should not be a coincidence. I have reviewed several movies, distributed by Sony Pictures and probably all of them included Sony's brands.
Bond (or was it Q?) used Sony Vaio laptop (first seen in Casino Royale) and Sony Xperia T mobile phone. Nothing special or excessive there: only Vaio's logo and a glimpse of the new Xperia.
Macallan whisky
Macallan whisky was probably the most "in your face" placement. It occurred during the first meeting between Bond and Silva. The main villain offered James a drink, a 50-year old Macallan, because it's his favorite drink.
Additionally, we saw M and Bond drinking Macallan on two different occasions.
Heineken
The much hyped Heineken appeared in two scenes: Bond was lying in bed with a girl and we could see a bottle of Heineken in his hand. The other appearance was in a big office: Tanner, one of MI6 employees was sipping beer from Heineken bottle. That's it. Nothing excessive.
Omega
We know that Bond wears Omega, but I couldn't recognize his watch. Anyway, he wore a Seamaster model.
Tom Ford
James Bond has been wearing Tom Ford for the second time. Similar as with Omega you can't recognize the brand of his clothes – the fact that we know what he wears is just matter of clever/aggressive marketing campaign(s).
Bond also wore Tom Ford Marko TF144 sunglasses.
You can read more about James Bond's clothing in the excellent blog post at Clothes on Film.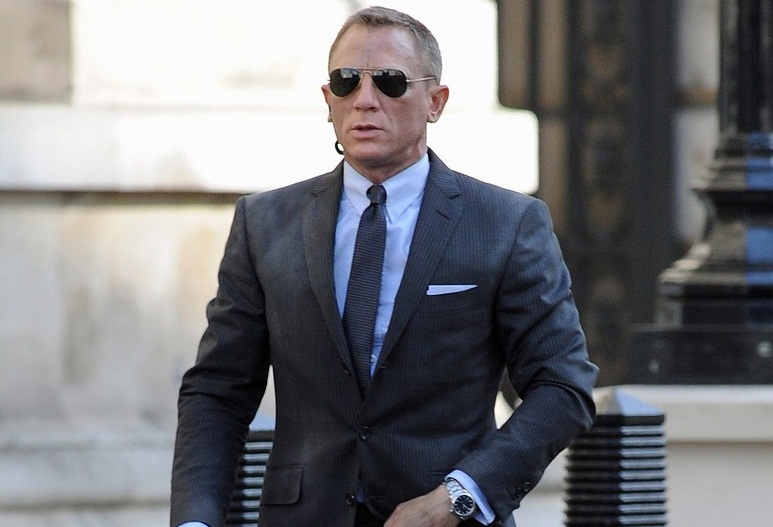 Walther PPK
Walther PPK pistol is a longtime Bond companion, but in Skyfall Q introduced an improved gun with a thumbprint code.
THE VERDICT
23rd Bond movie is very good. Even though Casino Royale remains my personal favorite, Skyfall is an improvement over Quantum of Solace. Also, Daniel Craig's movies are vastly superior to Brosnan's, Dalton's and Moore's. Bond is now more human and not a cartoon that would become if Pierce Brosnan stayed in his role.
Product placement used to be synonymous for Bond movies and has to be analyzed with that fact in mind. All Bond movies have got excessive product placement, but Bond was also a sexist, he delivered amusing one-lines, the majority of Bond girls had stupid names (Christmas Jones, Pussy Galore …) … to name just a few of Bond's trademarks.
With everything taken into account, product placement in Skyfall was nicely done. There's absolutely nothing wrong with it and I hope people will stop complaining about it.
Do you agree?
There are more pictures of brands from Skyfall in the blog post Product placement slideshow: Skyfall and on Brands & Films Facebook page