Sports have the ability to capture the attention of the world like nothing else. In 2021, Formula 1 had almost 450 million viewers, and more than 2 billion people are likely to tune in to the World Cup final in football. The best athletes in the world are therefore some of the world's most famous people.
This attention also lends itself extremely well to companies looking to increase their global outreach. Sponsorships are one of the simplest ways that brands and companies can advertise. Although these advertisements and sponsorships often cost a (very) pretty penny the marketing department usually does not have to put all too many hours into working actively on the adverts.
There are a couple of interesting things to highlight from the world of sports sponsorships that are interesting, especially if one has an interest in how marketing works. Betting companies are a common sponsor and offering up nfl week 15 odds and reminding fans that you do so at the game or during the broadcast is a good way to get more recognition for the brand.
A sponsorship can become synonymous with a team or athlete
The dream for any big brand sponsoring an athlete or a team is to become synonymous with the team in question. In the US this is more often the case with an athlete whereas in Europe and other parts of the world, the main sponsor on the jersey can become the first thing people think about when seeing the brand.
One of the most clear examples of this is the branding on F1 cars. Oftentimes dominant cars are not referred to by their actual name, but instead by the massive sponsors that dominated their liveries. One of the most iconic and the best example to highlight is Marlboros sponsorship.
Through clever design they managed to get the livery to look identical to a packet of cigarettes. Due to sponsoring one of the best teams during this era, their "Cigarette packet" got a ton of TV time while being wrestled around corners at incomprehensible speeds.
Sponsorships for big events is often used in all aspects of the event
When for example Coca-Cola sponsors the world cup there will naturally be branding and banners all around the stadium. But they will also make sure that Coca-Cola bottles are front and center during press conferences.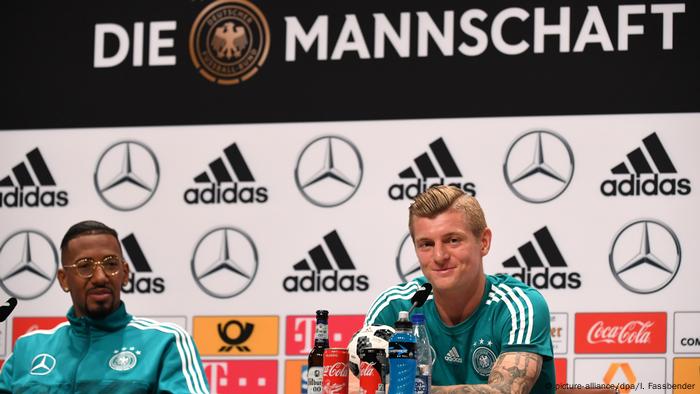 Sponsorships allow sports to thrive
Sports are expensive. Especially sports like golf and F1. Salaries need to be paid, travel and accommodation needs to be accounted for, and upkeep of the stadium or arena is a common money pit. Sponsorships allow for sports to flourish, and even if it might seem more romantic to play without sponsors this just isn't feasible.