Nicole Scherzinger is mainly known for two things: she is/was the lead singer of the Pussycat Dolls and she is the current girlfriend of Formula 1 driver Lewis Hamilton. At the moment she's trying to succeed with her solo career.
Recently I've been watching music videos just for one purpose: to spot brands and obvious product placement. In the music video for Nicole's song Poison I've noticed that she rides the BMW R 1200 R motorcycle. That's not something unusual; we have previously seen a lot of motorcycles in music videos and movies.
But for me something was strange/interesting about that video. I'm not really a huge fan of Formula 1, but I've noticed Nicole several times in the McLaren pits where she was watching her boyfriend racing. Mind you, Lewis Hamilton drives for team McLaren Mercedes.
Lewis is not Nicole's only association with Mercedes. Here's another case: last year she was spotted at petrol station with her Mercedes-Benz SUV.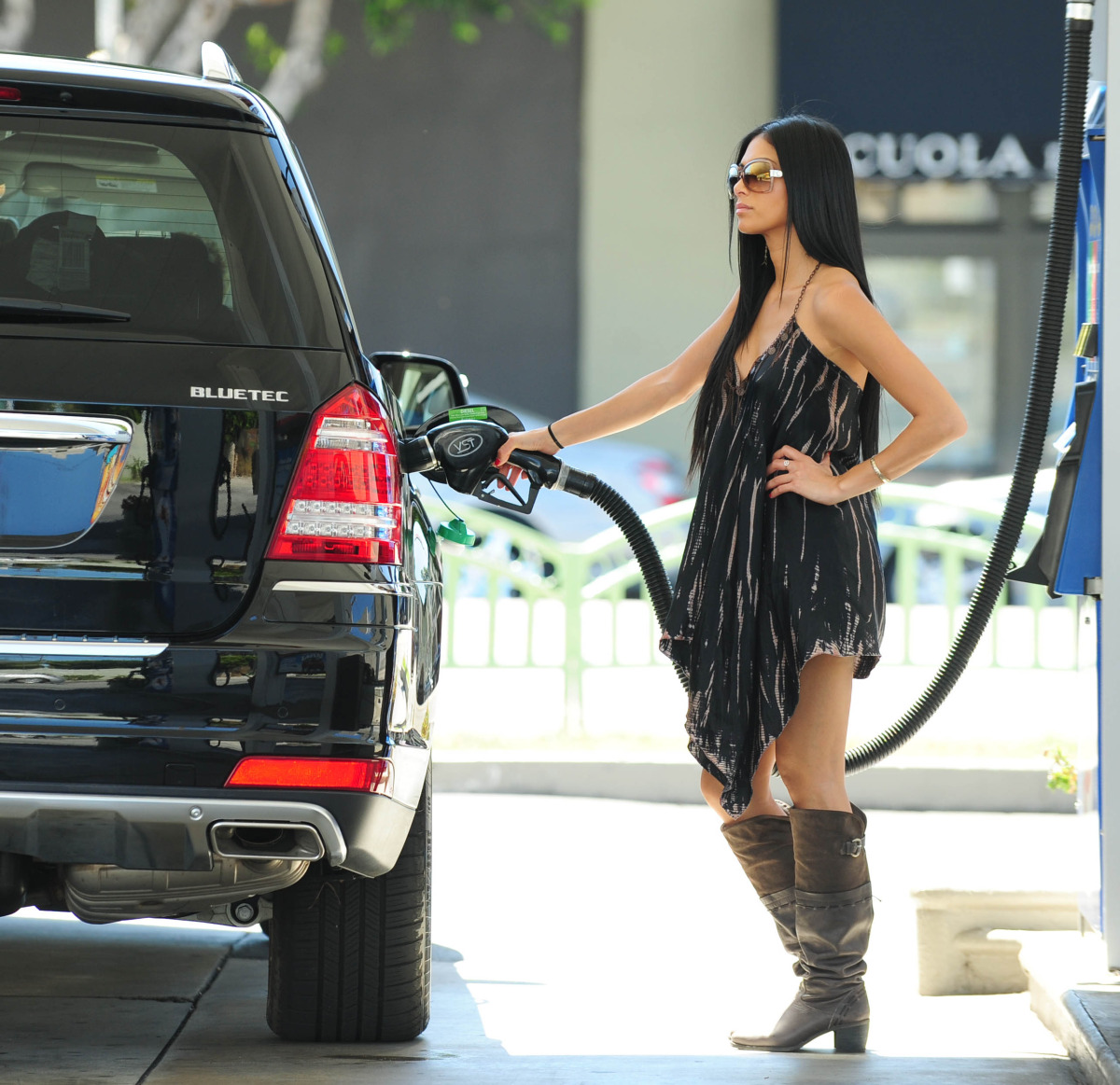 There's nothing wrong with BMW's product placement in Poison video, of course. However, Nicole was in the last couple of years connected with Mercedes brand (mainly through Lewis Hamilton) so strongly, that it would be completely natural for Mercedes to be a part of her future music videos. If we look at BMW's product placement with Nicole's relationship with Mercedes in mind, it seems a bit awkward. In my opinion she's a "Mercedes girl" ;)