It can be all too easy to forget that people capable of performing superhuman feats of strength, speed and athleticism are still regular people like the rest of us at heart, and a recent series of Netflix documentaries has come out with the aim of bringing that humanity to life.
A New Netflix Strategy
Earlier this year, we saw the show "Quarterback" make headlines as NFL Hall of Fame signal caller Peyton Manning spent time with a handful of current league stars, talking with them about their daily lives, whether it's balancing time with their family or training routines. 
Now we're getting the same thing but tailored to tennis fans, with the Netflix series "Break Point" following tennis stars as famous as Ons Jabeur, the women's phenomenon who placed second at Wimbledon this July. 
The era of social media and the internet makes it easier than ever for sports fans to feel close to the athletes they look up to. Loyal followers can hear what their favorite players have to say following games, whether it's insight into what makes them great, what was going through their minds on the field, or even just little anecdotes that help show their humanity, like an athlete live tweeting while they watch a movie or share something about their personal lives.
Documentaries like "Break Point" do much the same thing, which is why they've become so successful. Here's a look at what makes these so popular, and what tennis fans and film reviewers are saying about the new show and the new trend, one that rivals the prevalence of online sportsbooks when it comes to popular and sporting culture today.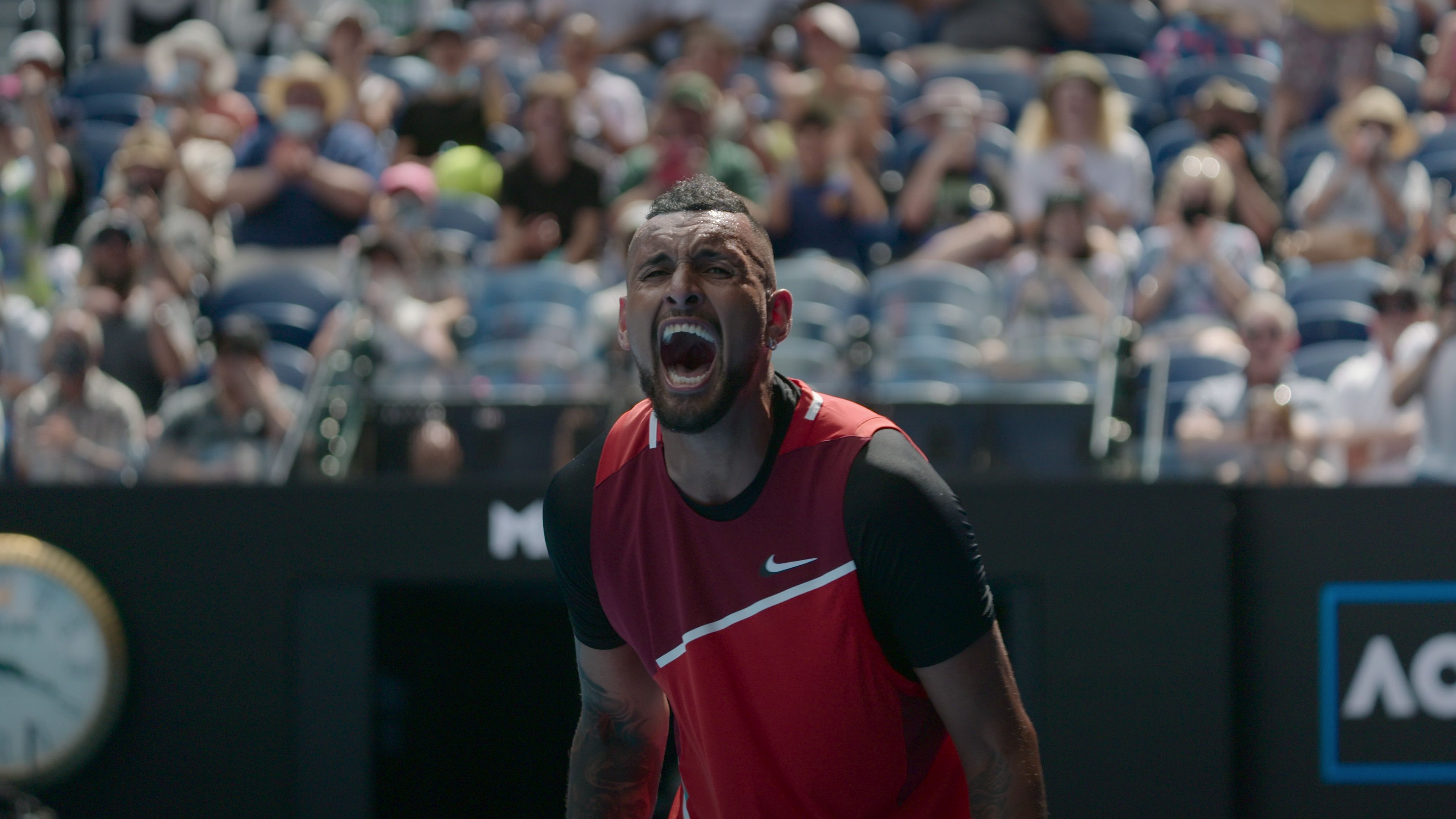 For tennis fans, these documentaries provide a unique behind-the-scenes perspective, bringing them closer to the sport they love. However, it's not just tennis enthusiasts who are captivated; film critics have also recognized their storytelling prowess.
Much like the excitement of placing bets on favorite teams and players, viewers are now betting on the success of these documentaries. They demonstrate the enduring power of storytelling and how it continues to shape the world of sports and entertainment.
Break Point: A Breakdown
Much like "Quarterback" the show does an excellent job of showing who these athletes are as people. It's an unfiltered look into their daily lives with swearing galore, following men's stars Félix Auger-Aliassime, Matteo Berrettini, Taylor Fritz, Thanasi Kokkinakis, Nick Kyrgios, Casper Ruud and Stefanos Tsitsipas on the ATP Tour and women's stars Jabeur, Paula Badosa, Maria Sakkari and Ajla Tomljanovic on the WTA Tour.
For me, one of the most poignant moments of the show was in the episode "Fairytale in New York:" I'll try to keep my description brief to avoid any spoilers. The episode follows Tomljanovic around the 2022 US Open, specifically her Third Round matchup against living legend Serena Williams in what looks to have been the final competition in Williams' professional career.
The then 29 year old Tomljanovic ended up scoring the upset victory, catapulting herself into the spotlight in doing so, but struggled with feelings of remorse because she ended what could have been a storybook ending for Williams.
Tomljanovic, who has described herself as a villain for the monumental win, gives a poignant deep dive into her thought process before and after the pivotal match, and it's an excellent exploration of the human side of the game.
Rave Reviews
We've already seen the first season of "Break Point," released in two parts in January and April of this year. As of October 3, IMDb gives the series 7.3 out of 10 stars, based on nearly 4,000 viewer reviews. The most popular episode is the aforementioned "Fairytale in New York," which received 8.2 stars from viewers.
Nicholas Quah of Vulture.com praised the show for how it highlighted the players who lost their matches. At the end of the day, there are dozens of losers and only one winner in each tournament, focusing on how and why players failed and showing their humanity in those moments, a much more difficult story to tell than that of resounding triumphs.
Netflix announced that the series has been renewed for a second season, and it's something to keep an eye on moving forward. Now that we've seen what "Break Point" can do with a mix of dark horse contenders and established stars like Jabeur, it'll be interesting to see if Netflix manages to secure any bigger fish like Novak Djokovic and Rafael Nadal.
Tennis, of course, is a worldwide sport, which makes it easier for them to have more stars to choose from, but their ability to bring recognition to lesser-known athletes is what really makes the show stand out.
Compared to other shows in the same vein, "Break Point" did an excellent job of drawing in viewers without an entirely star-studded cast: "Quarterback," for instance, has struggled with finding who they want to feature next with only a limited number of signal callers in the NFL, and even fewer who are willing to distract from their season with all the cameras.