It can seem like making money from music is impossible, and only the very very lucky ever manage to make it big playing huge stadiums all over the world. Of course, everyone has varying definitions of what making it means. While some are only concerned with becoming the biggest star on the planet, others want to make music, be part of the industry, and (perhaps most importantly) get paid.
So, how can you make it in the music industry? Luck is arguably the biggest factor, but you still need to put the work in and make your luck. With that in mind, here are eight tips on how to make it in music.
What Does Making It Mean to You?
You already know that the idea of making it varies depending on who you ask. Some people want to be famous. Others want to make a living they can be proud of and support their family.
Like anything in life, knowing what this means is vital when you want to set and achieve goals in the industry. Too many people assume you're only successful if you're selling out stadiums, but only a few manage this. Furthermore, you might not want to be in the spotlight and prefer to work behind the scenes.
Treat It Like Starting a Business
Being successful in music is like starting a business. You have to put the hours in behind the scenes, you need to build your portfolio or resume, and you must work much harder than anyone around you.
At the moment, music is likely just a hobby. You make beats in your spare time or write lyrics on the bus to work. Perhaps you play a little guitar in the evening to unwind. These are all fine, but they won't help you get anywhere in the industry. So, it's time to be more proactive about your future.
Build a Following
You won't get far in the industry without fans and a following. Thankfully, you can rely on your friends and family to be there, but what about strangers with no real reason to listen to your music?
Take the advice of the modernmusician who highlights how to get fans online and locally. There are multiple opportunities for you to reach out, meet people, and gain fans who will pay to see you play and stream your tracks.
Have Something Unique
Every artist, performer, or producer needs a selling point. They need something that separates them from the pack to stand out. Yes, there are hundreds of identikit artists but these usually all came up at the same time and are part of a scene that loves this type of music.
Trying to get into scenes like this can be tricky, so why not offer something different? You can still play the same type of music or produce how you like, but you have to find something that sets you apart. This doesn't mean inventing a sob story like you'd see on the … Got Talent shows. Instead, find something that demands attention.
Pay Your Dues
No one immediately makes it in the industry, and even the most famous musicians and producers paid their dues. This means slumming it and playing gigs to all of four people (the bartender included). It means trekking across the state or country to perform the opening act for a local legend. It can be tough, but it will make your success all the more sweeter.
Paying your dues also shows important industry members that you are willing to put in the work. If you don't play an instrument or even perform, you can still pay your dues by helping bands with their equipment or assisting venue owners with promotion, even if it doesn't pay so well initially.
Work In the Industry
Working in the industry is one of the easiest ways to raise your profile and can help you become more prominent, even if you start from the bottom. As mentioned, you can help at gigs and look for jobs at local radio stations or record labels. Of course, competition is fierce, so be willing to go above and beyond to achieve your dream.
If you're a talented musician, you could become a session musician to help you get familiar with how the studio works and network with musicians. Playing on tracks gets your name out there. If you perform well, you might be invited to play on the next record.
Get Your Music Online
Playing gigs or performing as a session musician are both great ways to learn the trade and expose yourself to the industry, but you might have bigger dreams than that. If you want to be a successful musician in your own right, putting your music on Spotify and other streaming services is an excellent way to promote your brand and ensure your music reaches a wider audience.
You can also use social media platforms, such as TikTok to promote your tracks. Take small snippets of your best songs and play them over your content. A catchy hook is usually all it takes to help your music reach a wider audience and might see your Spotify plays explode.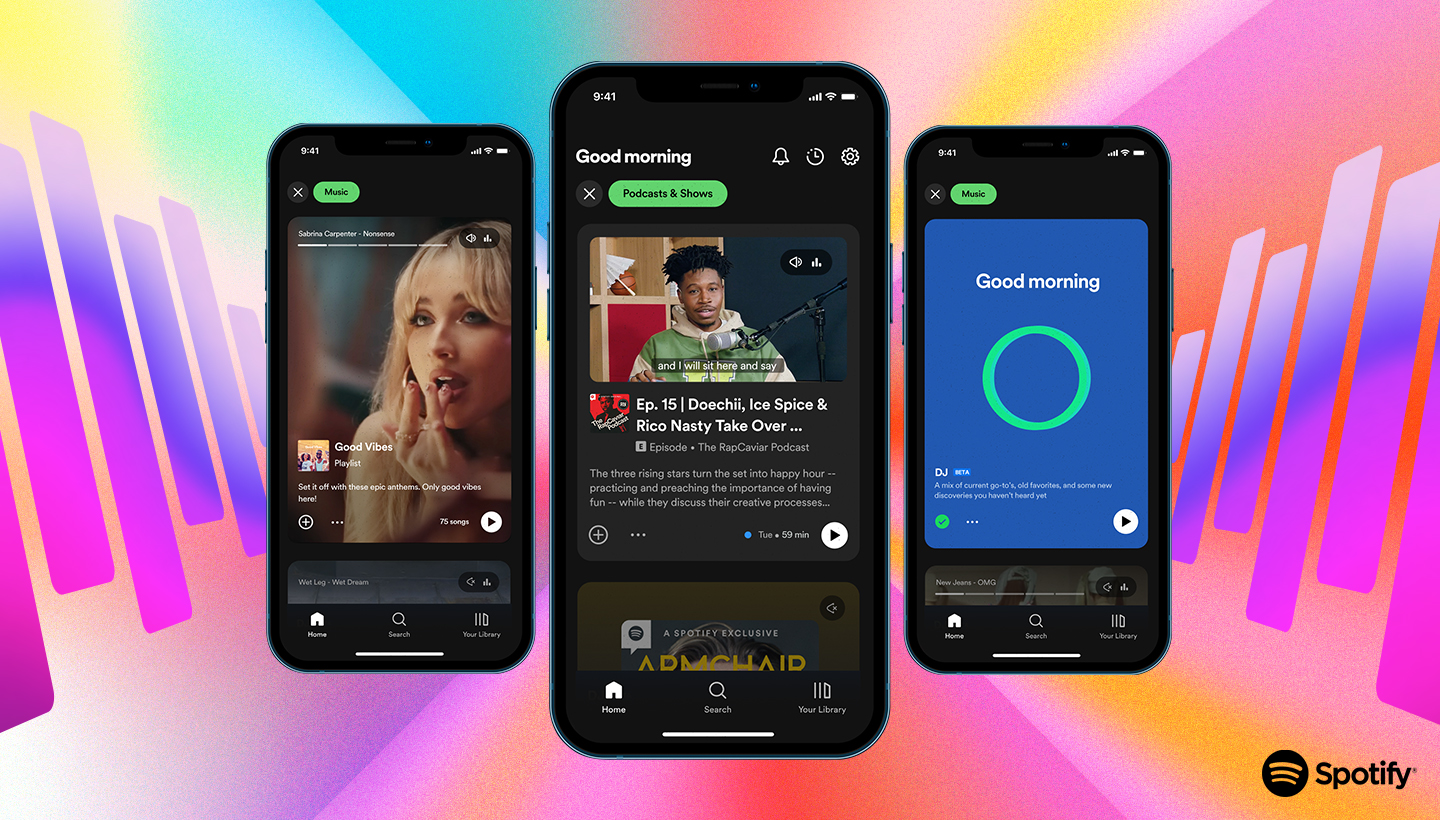 Explore Different Genres
Perhaps you love hip-hop. You might love rock 'n' roll or prefer electronica. These are your biggest loves but are also some of the most popular genres. If you want to make it big, it's worth exploring different styles to showcase your versatility and maybe even become a success.
Many artists try different genres throughout their careers yet still have a style they love more than anything else. You don't need to stick to any singular genre, but it's still worth exploring different styles to expand your talents.
Making It
Making it in music is a challenge like any other industry. It takes plenty of hard work, a sprinkling of luck, and talent to give yourself a chance. Whether you want to sell out shows, work with the very best, or have a loyal fanbase that's dedicated to your work, these tips should help you prepare yourself for your music career.