For many Americans, Atlantic City is an afterthought compared to Las Vegas. Those who grow up in the northeast are likely more familiar with the New Jersey beachside city—even if Atlantic City's success preceded Vegas by decades. Those outside New England may not realize that Atlantic City was the primary stomping ground for entertainment throughout the early and mid-1900s.
It was a hotspot for casinos, along with world title fights. The boardwalk became one of the most iconic images associated with summertime, youth, and possibility. However, hard times fell on the city, and Vegas was able to elbow its way to the top of the US's list of entertainment meccas.
Today's modern gaming industry has created a few challenges for the seaside escape. First and foremost, those who already know the rules of poker are more likely to play online than they are at a brick-and-mortar casino. This convenience, as well as the availability of welcome deals from online providers, is hard to beat for casinos on the Boardwalk. The same goes for sports betting, which has also become available online since the height of AC's fame.
Today, one of the last vestiges of the city's former glory remains in how it's portrayed on the silver screen. Even though not many people are planning a visit to Atlantic City compared to Vegas, millions recognize the iconic Boardwalk – which they may have pointed out in one of these films based in the city.
Rounders (1998)
Before poker made the jump online, tons of creative projects focused on the lifestyle of card players. The name of this film, which stars Matt Damon and Edward Norton, defines someone who heads from city to city to play cards. In this case, poker.
Though not a smash hit at the box office, Rounders became a cult hit for drama and poker fans alike. Some of the film's most riveting scenes take place in Atlantic City, capturing the hype, intrigue, and insane thinking that goes into every single poker game.
American Hustle (2013)
During the prohibition era, Atlantic City became a hub for New England gangsters (see: Boardwalk Empire, below). Though the era ended close to a century ago, Atlantic City still sees plenty of mainstream coverage that points back to this period. However, American Hustle takes another look at one of the city's most complex epochs: the 1970s.
American Hustle takes viewers behind the curtain and into one FBI agent's plans to take down a ring of corruption based in New York City and Atlantic City. Carmine Polito, the mayor of Camden, is one of the main characters who has big plans for Atlantic City—but will he be taken down in a sting operation?
Warrior (2011)
Though this film flew under the radar when it was released back in 2011, it gained critical attention thanks to outstanding performances. In the film, Tom Hardy and Joel Edgerton play estranged brothers who attempt to bridge their differences by entering an MMA tournament together.
Dozens of scenes were shot at Boardwalk Hall, which was used in the film as one of the fight venues. This points back to one of Atlantic City's earliest legacies as a host location for top boxing matches. Warrior also includes plenty of footage showing Atlantic City's Boardwalk and beaches.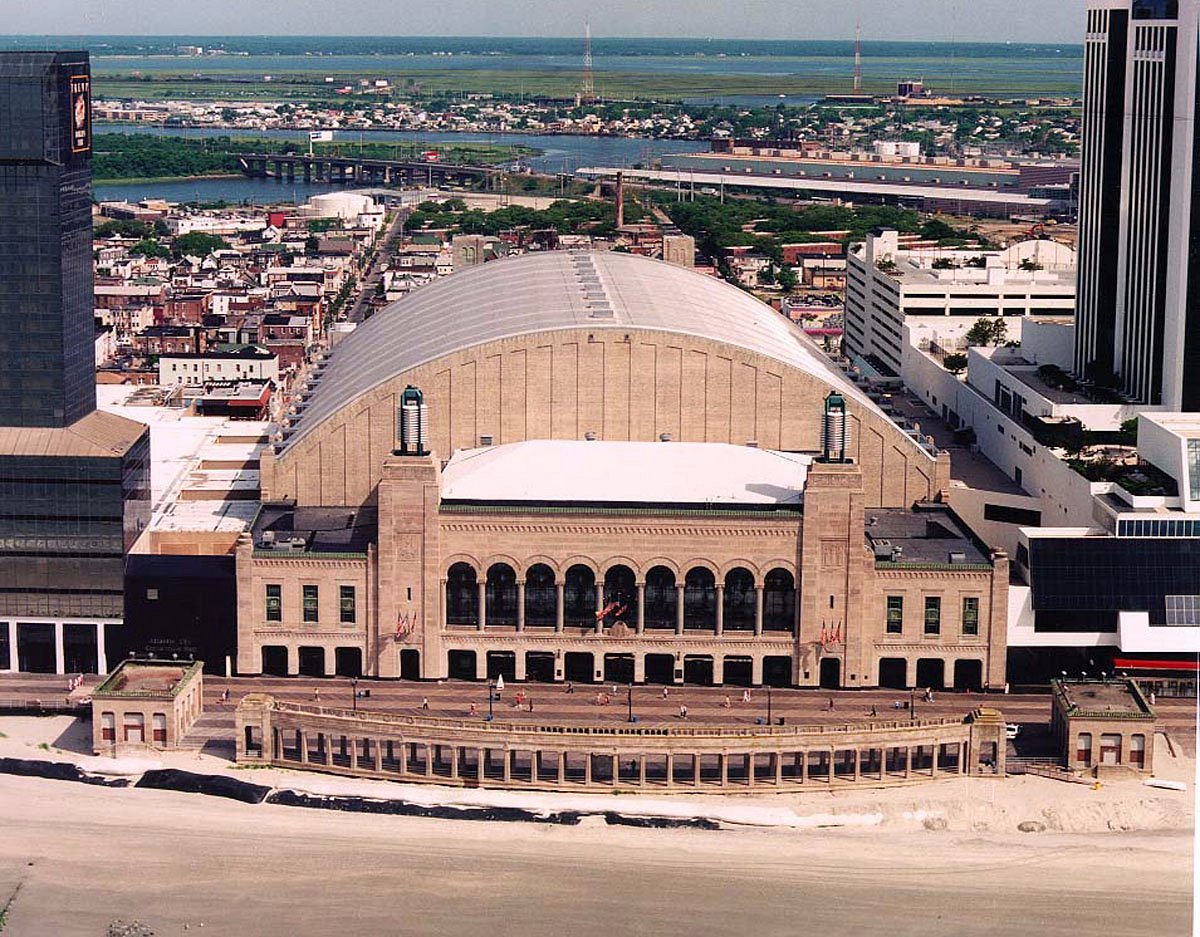 The Bounty Hunter (2010)
Not all projects on Atlantic City take a serious approach to the city. One fo the most famous titles to have been filmed there is The Bounty Hunter, an action comedy starring Jennifer Aniston and Gerard Butler. The film includes some of the city's most iconic locations, including the Boardwalk, its top casinos, and other venues.
If you're interested in seeing Atlantic City on the big screen but don't want to dive into a drama, then consider a lighter project like The Bounty Hunter. Though a critical flop, the film did well amongst viewers.
Special Mention: Boardwalk Empire (2010-2014)
Few projects have taken such a hardboiled look at Atlantic City as HBO's series Boardwalk Empire. If you're interested in seeing one of the grittiest periods in the city's history, then dive into this series, which is written by Terence Winter of The Sopranos fame. The show follows the life of a corrupt businessman as he attempts to skirt prohibition laws during the 1920s, which is based on the real-life exploits of Enoch L. Johnson.