Are you looking for a way to take the classic movie night experience up a notch? Whether you're planning an event for friends or just need something to watch at home, these 6 movie classics are sure to please even the most discerning viewers. From the legendary Godfather and Wizard of Oz to Alfred Hitchcock's Vertigo, each one of these critically acclaimed films offers up its own unique nod toward cinematic history while providing timeless entertainment. Take your next night in front of the big screen (or laptop) back several decades with this essential guide that promises hours upon hours worth of intriguing cinema magic
The Godfather (1972)
This classic crime drama follows the life of Vito Corleone, a powerful and influential Mafia don, as he tries to protect his family and empire. It's an epic story of loyalty, betrayal, family dynamics, and ambition that resonates deeply with audiences around the world. The film is an Oscar-winning masterpiece; while boasting unforgettable performances from stars like Al Pacino and Marlon Brando. It's both thrilling and harrowing, making it a must-watch for aspiring film buffs. With its grandiose setting that captures a timeless tale of family legacy, The Godfather provides a captivating journey that all movie lovers should experience.
The Wizard of Oz (1939)
While most movie lovers are familiar with the 1939 classic The Wizard of Oz, for those who haven't experienced this timeless tale yet, it's worth giving it a watch. It's an expressive escape into a technicolor wonderland filled with singing munchkins and talking scarecrows that offers a heady mix of surprising plot twists, unforgettable characters, and enduring music. Of all the wonders found in Frank Baum's story, there are few more iconic than Dorothy's bedazzled ruby slippers – so click your heels together and make sure to add it to your must-see list.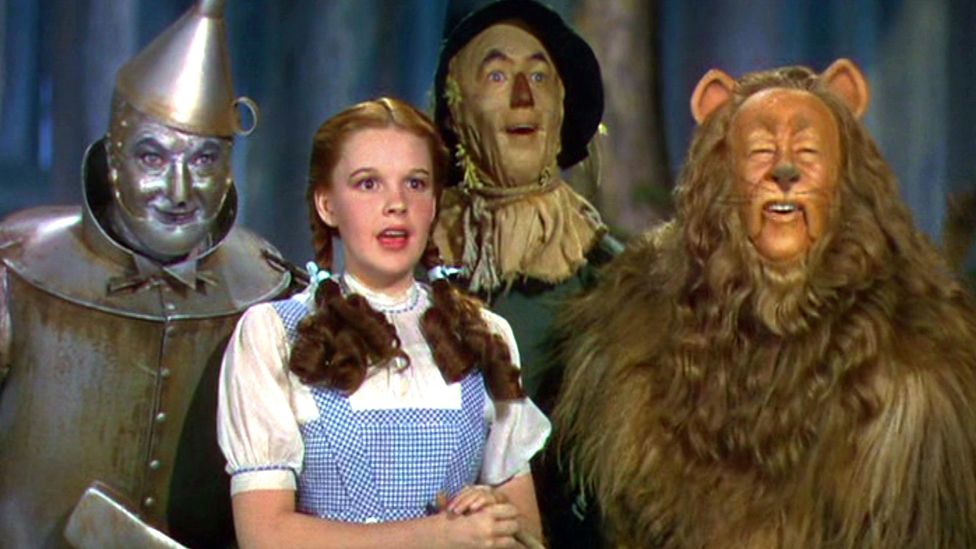 Star Wars (1977)
Directed by George Lucas, this iconic tale of good versus evil has been remade many times over the years. But nothing beats the very first installment; with Harrison Ford as Han Solo, Carrie Fisher as Princess Leia, Mark Hamill as Luke Skywalker, and a heap of special effects dubbed revolutionary at the time of its release. A timeless classic, Star Wars (1977) should definitely be in everyone's must-watch repertoire. And after you've watched it, there are plenty of sequels to keep the journey going. According to the guides from nextflicks.tv, Star Wars – Episode IX: The Rise of Skywalker is the most recent addition to this interstellar adventure. Not only does it bring the story full circle, but it's sure to be a visual feast that will have you on the edge of your seat.
Gone with the Wind (1939)
Whether "Gone with the Wind" is seen as a love story or a Southern epic, it's impossible to deny its entrancing power. Released in 1939 and set during the American Civil War and Reconstruction Era, this timeless classic is an inspiring portrayal of female strength, resilience, and ambition. Starring Vivien Leigh as Scarlett O'Hara—a complex woman who is determined to withstand any obstacle that she faces—the movie demonstrates how far she will go to survive and finally achieve triumph against all odds. While it faithfully recreates a period of immense struggle for the South, this beloved drama captures the great struggles and tragic losses of any era with an unforgettable tale that has ensured its standing as one of the greatest movies ever made.
Citizen Kane (1941)
Released in 1941, Citizen Kane is considered one of the greatest films to ever grace the big screen. Directed and co-written by Orson Welles, this powerful story follows the life of Charles Foster Kane, a once victorious newspaper mogul, whose life spirals downward due to his excessive ambition. Completely told through multiple perspectives throughout different parts of Kane's extraordinary life, this film reveals the complexity and fragility behind power and success. It is impressive that Orson Welles was only 25 years old when he wrote and directed this masterpiece! Though over 76 years have passed since its original release, Citizen Kane remains a classic example of masterful storytelling that every movie enthusiast should watch.
Vertigo (1958)
Released in 1958, it is a masterpiece of psychological suspense and an example of film noir at its finest. The movie tells the story of John "Scottie" Ferguson (James Stewart), a retired detective who suffers from acrophobia, the fear of heights, after a traumatic incident during a police chase. He is hired by his old college friend Gavin Elster to investigate the strange behavior of his wife Madeleine (Kim Novak), who appears to be possessed by the spirit of her dead ancestor. Vertigo is a movie that works on many levels. Hitchcock's masterful direction is evident in every frame, from the iconic opening credits sequence to the dizzying scenes of Scottie's vertigo attacks. Its influence can be seen in countless movies that have come after it, and its place in the canon of film history is secure. If you haven't seen Vertigo yet, do yourself a favor and watch it. You won't regret it.
From timeless classics to recent blockbusters, there's something for everyone in the world of movies. Whether you're looking for a heart-warming romance, an action-packed adventure, or something else entirely, these five iconic films are sure to capture your imagination and have you on the edge of your seat. With each offering its own unique take on storytelling, they provide captivating journeys that all movie lovers should experience. So go ahead and click play – you won't regret it!